Calendar of Workshops
BUDAPEST, Hungary - December 13, 2022
WARSAW, Poland - February 7, 2023
SAN FRANCISCO, USA - cooming soon
VILNIUS, Lithuania - cooming soon
TEL AVIV, Israel - cooming soon
BARI, Italy - cooming soon
BUCHAREST, Romania - cooming soon
WIEN, Austria - cooming soon
ABU DHABI, Emirati Arabi Uniti - cooming soon
---
JLK Travel Market® takes place in the main world's strategic global cities, involving new markets in every edition.
All the events are created specifically to facilitate the matching between Local Buyers and International Sellers of the Tourism industry, with special focus on MICE and Luxury Leisure segments.
The innovative format designed by skilled and experienced professionals in Tourism: now, it's available to owners and managers of hotels, travel agencies, tour operators, DMCs, tourism service providers!
A real opportunity for Sellers from all over the world to promote their destinations, products and services and generate new demand.
A real opportunity for Local Buyers to sign contracts with the best hotels and services providers, to offer to their customers.
Save your time and money by investing in targeted sales activities: let's improve your Business results!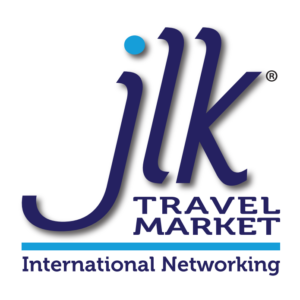 The Format:
TRAVEL TRADE CLUB
Panels with presentations of 5-10 minutes each one given by some of the Sellers like Hotels, Tour Operators Incoming, Flight Companies and Tourism Board Offices, in the presence of Buyers, local journalists, VIP Clients: a personalized speech supported by slides and videos, in which the Sellers have the opportunity to present the destination, their products and services.
opportunity for Sellers to capture the interest of Buyers and potential customers with a public presentation;
opportunity for Buyers to get to know some destinations, products and services offered by Sellers.
COFFEE BREAK / BUSINESS BRUNCH with NETWORKING
Buyers and Sellers can enjoy local food and a cup of coffee by talking about business opportunities in cooperating.
B2B WORKSHOP (where planned)
Sellers from all over the world meet Local Buyers specialized in Outbound. Sellers have B2B desks and are ready to welcome the Local Buyers in B2B formula.
---
International Sellers can book a slot for a speech during the Travel Trade Club; it is possible to reserve the desk to attend the B2B Workshop or a promotional standing table among the main partners; Welcome Coffee and Business Brunch with Local Buyers are included in registration fee.
Local Buyers Outbound: free registration; they can attend the panels of the Travel Trade Club and B2B Workshops, as well as join the Welcome Coffee and Business Brunch together with Sellers.
---
---
Further details on the official website or contacting us:
get the best conditions by sending an email to  admin@jlkinternational.com
---
If you are a BUYER specialized in Outbound Tourism, operating in one of the Countries hosting the JLK TRAVEL MARKET®, and you didn't receive our invitation to the Travel Trade Club or to the B2B Workshop, please apply by filling out the form or by sending an email to admin@jlkinternational.com: you will be contacted following evaluation of your request. Further details on the official website.
---
---
---
---
---
---
---
MAIN PARTNERS